Ass Eggs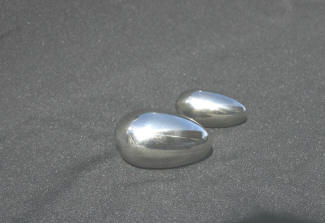 Anal eggs.
Nothing can match a stainless anal egg for safety. We are the original manufacturer and designer of these eggs.
No other brand can give you such comfort and safety. Other ones may peel, corrode, and cut - unsafe and unnecessary! Ours are precision made to tolerances of 3 thousandths of an inch, then highly polished to a mirror finish. No one else's product can match ours!
They come in two of sizes, with a lanyard hole through the center.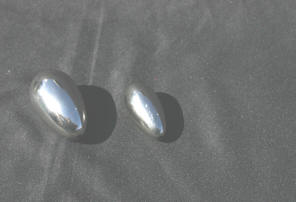 Key Benefits
Top notch safety!
Cannot peel, corrode, or react to the body!
Solid Stainless Steel for safety and health!
Pricing
| Description | Size in inches | Price |
| --- | --- | --- |
| Small egg | 1.25dia. x 2.5 | $45 |
| Large egg | 1.75dia. x 3.0 | $69 |

For more information email us or call 563-823-8663 Central Time Zone.